This unit is rated up to 22 SEER and it has a whopping 750 stages of comfort for both maximum efficiency and the best climate control. What makes TruComfort technolgy so great is that it adjusts the temperature, but maintains the speed which avoids temperature swings in the home. Lastly it is one of the quietest units on the market.
This unit comes in 4 different variable speed models with each having a larger cooling capacity than the next. All of the models also utilize R410A refrigerant. Here are some additional features: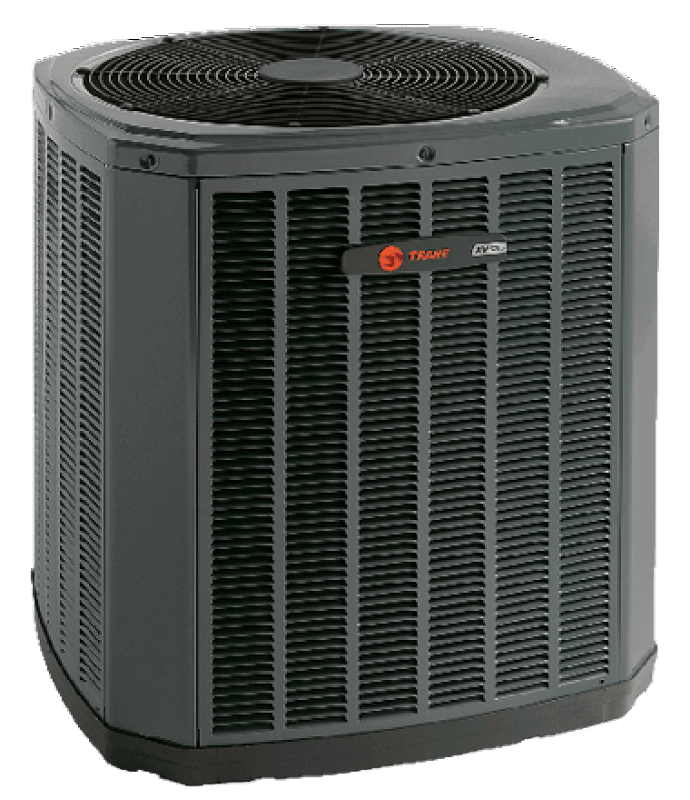 Sound Insulator on the Compressor
The Fan System is fully integrated into the unit
Paint on the exterior unit is guaranteed to last because it is powder coated
This model was recognized as the ENERGY STAR most efficient unit in 2019
The Basepan is made of DuraTuff which makes it a rust proof
It is equipped with a ComfortLink II Communicating Technology
The Inverter Drive also has a unique Refrigerant Cooling system
The SWFL conditions can be tough on exterior equiment but the WeatherGuard III Top will stand up to the toughest outdoor environments.
The energy savings on this unit was off the charts and came in at 64%

All Trane systems come backed by the unbeatable Trane warranty. If you are considering a top of the line Trane Air Conditioner please give us a ring to discuss your options. Complete Care Air provides installation, repair and maintenance of residential and commercial AC units.